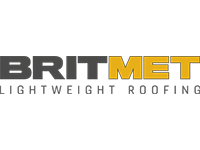 Britmet Lightweight Roofing
Britmet Lightweight Roofing has one of the widest ranges of lightweight tile and slate-effect roofing systems available on the market today. Its 37,000 square feet, West Midlands based factory produces 7 profiles in 2 thicknesses in a range of colours.

As the largest British manufacturer of lightweight roofing systems in the UK, Britmet Lightweight Roofing provides a unique service to its clients. The company offers eave-to-ridge tile systems, in pantile and Boldroll profiles; panel systems, which are available in a slate profile; and three British tiles, Ultratile, Profile 49 and Plain Tile.