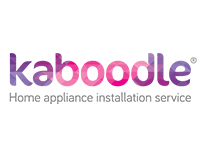 Kaboodle Limited
Kaboodle, The UK's Premier Home Appliance Installation Service.

Kaboodle is a leading name in home appliance installation across the country providing a dedicated same day supply and installation service.

Their passion is providing amazing service and the company even check and test the appliance, and remove and recycle all packaging.

They are here to help, so for the supply, delivery and installation of any kitchen appliance... just Kaboodle it!