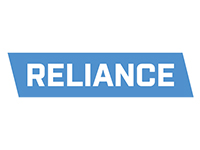 Reliance UK
Reliance UK is a division of Reliance Worldwide Corporation, a global leader in water control systems for the built environment.

Reliance's products span a wide range of applications including thermostatic controls, valves to regulate water flow and pressure, heating systems and plumbing solutions. All are equally at home in domestic, commercial and industrial applications.

Reliance is the world's largest manufacturer of metal push-fit plumbing products and specialist water control valves.