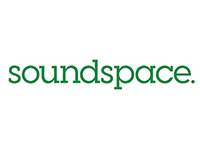 SoundSpace
Soundspace are inspired to enhance beautiful spaces in a sustainable way, they do this using recycled, reusable resources that help the environment.

Soundspace work intelligently with clients to create and deliver design led solutions. They understand the built environment is a place for productivity, contemplation, inspiration and collaboration.

They love working with brands and people everywhere to create more sustainability conscious spaces that give acoustic performance.

Acoustics and aesthetics, function with form.