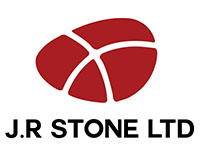 JR Stone Ltd
JR Stone is one of London's most superior stone specialists, offering a complete design service manufacturing the finest kitchens, luxurious bathrooms, flooring and bespoke products, tailoring to their clients' requirements.

Established in 2002, JR Stone have in-depth experience within the residential, commercial and private sectors, having generated vast knowledge of each of these segments.

Their involvement varies from private townhouses in central London to 600+ apartments in a residential complex. They also undertake larger scale commercial projects.