A blog written by UK Construction Week

• 6 out of 10 people working in construction have suffered from mental health problems due to their job, and over a third have had to take time off work due to mental health problems.

• Over half (56%) of construction professionals feel their employer could do more to support mental health.

• UK's largest construction show hosted the industry's biggest event to get people talking about mental health and wellbeing (8-10 October 2019).

• Events culminated on the final day of UK Construction Week (Thursday 10 October) which is World Mental Health Day.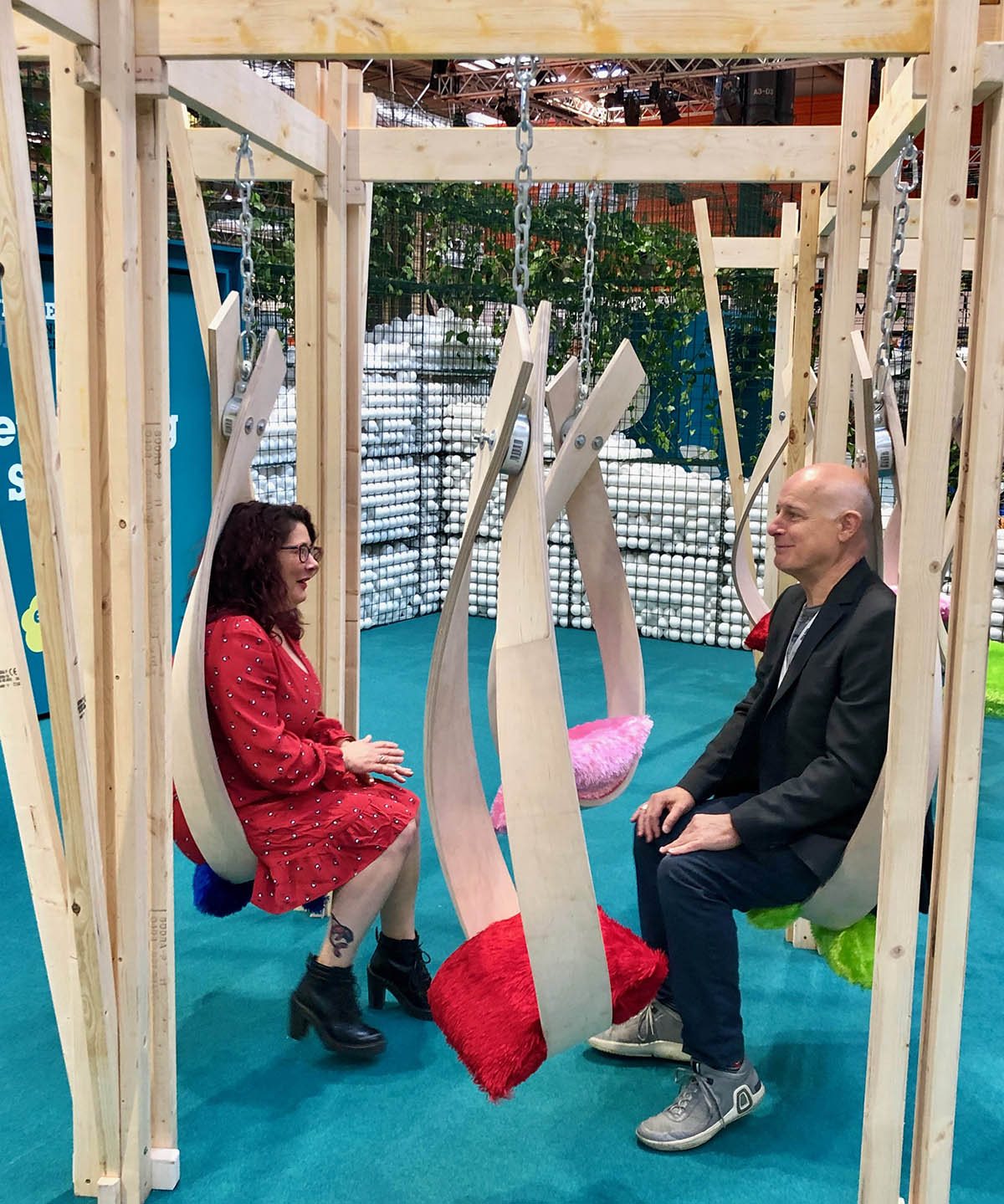 The largest event in the history of the UK construction industry to address mental health issues in the sector opened Tuesday 8 October, as part of UK Construction Week.

The focus on mental health and wellbeing at this year's show is in response to the latest research results which paint a picture of an industry that desperately wants more mental health support.

The most recent survey conducted last month on behalf of UK Construction Week * revealed that over half of people in the construction industry have suffered mental health problems at one point in their lives.

6 out of 10 people (58%) working in construction have suffered from mental health problems due to their work, most often stemming from financial issues (45%), long hours (41%) and the physical strain of the job (41%). Despite this, only 4 out of 10 (44%) have actually spoken out about it at work – and this figure rises to 71% for those aged over 55.

Over a third of respondents (37%) admitted that they had taken time off at work due to their mental health, with only 64% of those telling their employer the reason why. The problem is particularly acute among the 18-34 age group.

When asked who they would turn to if they were to experience any mental health issues, most construction professionals felt they would be most comfortable talking to a dedicated mental healthcare professional (30%), followed by someone who they get on well with at work (27%). A chat with a friend is considered the most effective mood-booster for a bad day at work, according to respondents (50%), followed by music (46%), exercise (38%) and food (32%).

However, most importantly, over half of all respondents (56%) felt there was more their organisations could be doing to support the mental health of workers. Of the support services that they thought would be most beneficial, top of the list was free counselling (39%) or flexible working (39%), followed by a dedicated trained person to speak to (35%), an on-site quiet space (27%), and an anonymous helpline (24%).

Interestingly, there were differences between men and women in the industry about what was needed most. Women are more likely to prefer allocated wellbeing days (30% vs 17%), an on-site quiet space (34% vs 24%), and flexible working (52% vs 35%) when it comes to tackling their mental health at work. Men are more likely to prefer anonymous helplines (26% vs 21%).

Some of these support services are provided by the mental health charities working in the construction industry, including Mates in Mind and the Lighthouse Club's Construction Industry Helpline.

Nathan Garnett, event director at UK Construction Week, said:

"Awareness about the importance of mental health has grown throughout the construction industry in recent years. However, the industry still has a way to go in normalising open discussion about this aspect of health and wellbeing.

"That's why we put together the Wellbeing Zone at this year's UK Construction Week. We're using the country's largest construction event to host the industry's biggest discussion and support initiative on mental health, swapping hard hats for hard chats.

"Through signposting to counselling, free employer advice and the simple sharing of stories, right through to yoga and meditation sessions, exercise and sporting challenges, this year's UK Construction Week is designed to help as many people as possible, culminating on Thursday 10 October to celebrate World Mental Health Day."

Wellbeing features at UK Construction Week included:

• An installation of relaxing swings made by master craftsman Carwyn Jones, in a Wellbeing Zone full of advice and information on mental health support run in association with the NHS's new Every Mind Matters initiative.

• The launch of the Mind Your Head campaign, which features a 'Material Support' gallery, a collection of artwork made from construction components. There were mental health experts who work in construction and practical advice available from an onsite therapist.

• A multi-sports tournament and cup involving football, netball and touch rugby, organised with STEAM, a mental health charity which promotes wellbeing in construction through sport and exercise.

• Free yoga and meditation sessions every morning of the show.

• Free advice workshops for employers in the Working Well Together Theatre , including sessions on how to manage the issue of alcohol and drugs effectively in the workplace and mental health in the work place - an industry perspective.

UK Construction Week (UKCW) finished on 10 October, which is World Mental Health Day, so the theme runs strongly throughout the three days.

UKCW is one event with many sections, including Build sponsored by Easy-Trim, Building Tech, Civils, Energy and HVAC, Surface and Materials, and Timber. This year it also featured Concrete Expo (8-9 October only) and Grand Designs Live (9-10 October only).


---