Barbour Product Search were lucky enough to attend UK Construction Week last week at Birmingham's National Exhibition Centre. With three jam-packed days filled with insightful seminars we were able to learn and gather information for content, as well as say hello to our clients who were exhibiting.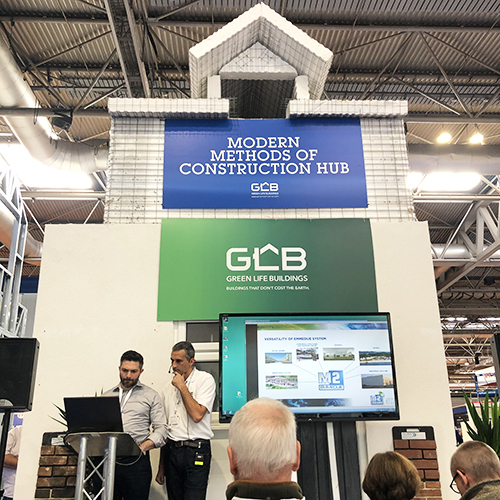 I noticed a big focus on sustainability this year and knew it was an area I wanted to focus on, I arrived at the Modern Methods of Construction Hub for "Building's That Don't Cost The Earth" – a seminar delivered by Chris Williams, Managing Director of Green Life Buildings Ltd. I was instantly engaged with Chris's talk and knew I wanted to find out more about the modern methods of construction available and the pros and cons of these. Here's what I found:

Why is there such a rise in eco homes?
Green initiatives are swiftly gaining more and more attention, it's becoming increasingly evident that we need to change the way we do things in order to prevent an environmental crisis. Strong individuals like Greta Thunberg are doing everything they can in their power to make people aware of what we regrettably may have to face in the future if we don't make these vital changes.

Buildings utilise a large amount of energy daily, producing a large amount of carbon emissions. "Green" or "eco-friendly" is essentially reduced carbon footprint, making the homes significantly more energy efficient, resulting in a low environmental impact. It's not only cheaper to build a sustainable home, but the cost of day-to-day living is also reduced.

It could be said the rising awareness is sustainability could be down to millennials and Gen Z. According to a survey by The Guardian, more than two thirds of millennial's 'buy as many eco-friendly products as they can', in a recent survey 66% of respondents said they were willing to pay for products that come from companies that are committed to a positive environmental impact.

More and more people are starting to care. But what are the eco-friendly home construction materials available? At UKCW 2019 Chris Williams spoke proudly about M2 Emmedue, an advanced building system used by his company Green Life Buildings Ltd.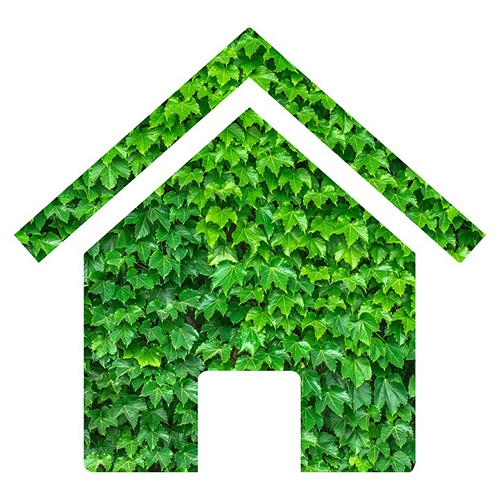 What is Emmedue?
The Emmedue single panel is made up of expanded polystyrene, modular, enclosed in a double-galvanised steel wire mesh linked by connectors to then be finished with two layers of concrete.

During the seminar, Chris touched on all the positive aspects of this innovative product. I learnt that the M2 Advanced Building System ensures indoor warmth, with insulation provided by its Expanded Polystyrene (EPS) panels reducing a buildings energy consumption and carbon emissions throughout its life span, promoting sustainable development.

A comparative carbon footprint analysis showed that the M2 single panel building system produced 60% less C02 than a traditional reinforced concrete building with masonry facing.

The panels themselves are made of self-extinguishing expanded polystyrene ensuring fire resistance, earthquake resistance, and blast resistance. Chris stressed the fact that good thermal insulation can halve energy consumption and pollution caused by the heating/cooling of buildings, one of the many positive sustainable factors of this product.

During the seminar, Chris was stood in front of an impressive example of a building built by Emmedue, it looked incredibly sturdy and unique. After going inside the building, I was surprised at how cosy it felt. I'd never seen anything quite like it! With roughly 3,400 units built in 8 months with the product, it's no wonder Chris was quick to mention the rapid installation.

Having already learnt about the sustainable building material Hempcrete in my previous blog, I set out to do some more research on some other alternative building methods.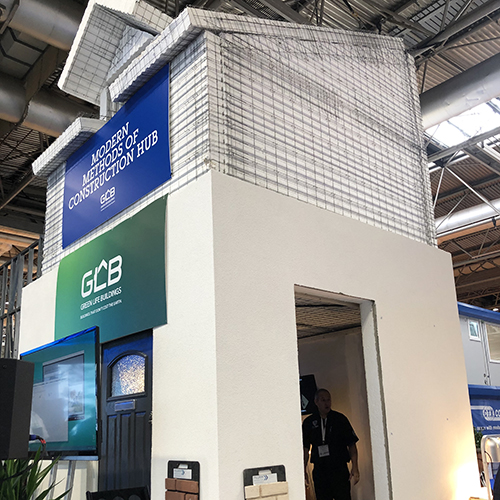 Rammed Earth:
Rammed earth is constructed by compacting moistened subsoil into place between temporary formwork panels. When it's dried, the result is a dense, hard monolithic wall. It's been used to create buildings around the earth that are still visible today, like the Great Wall of China, built more than 1,000 years ago!

A building made of rammed earth should have a functional lifetime exceeding most contemporary structures and leads to lower energy usage in heating and cooling costs.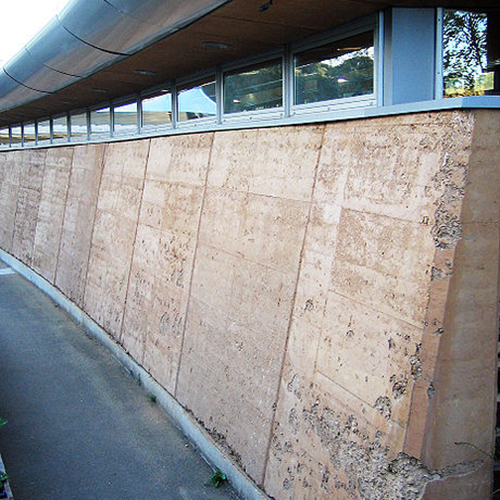 Advantages of Rammed Earth:
• The thickness of rammed earth walls mean that noise transmission is vastly reduced.
• Rammed earth walls are extremely low maintenance. Once built and sealed, they shouldn't need any further attention for at least 10-20 years.
• Rammed earth is recyclable, after all, it's just plain old earth! This means it can be used again on a new building or be re- absorbed into the environment.
• It has a high thermal mass; the walls can absorb the sun's warmth during the day and push it slowly into the building at night. This reduces the energy required for heating, reducing CO2 emissions and pollution.

Disadvantages of Rammed Earth:
• The construction process for rammed earth is much longer. • The labour costs can be expensive, costing 5-15% more than a conventional home.
• If you live in a colder climate you may require added insulation.

Green Roof Homes:
A green roof is where a roof of a building is partially or completely covered with vegetation, planted over a waterproofing membrane. Did you know? London now has regulations in place requiring buildings of a certain size and function to have a green roof! There are three types of green roof, intensive (thick), extensive (thin), and semi-extensive (in between the two). A green rooftop can absorb rainfall reducing flooding. It can insulate a home or building, reducing the temperature inside.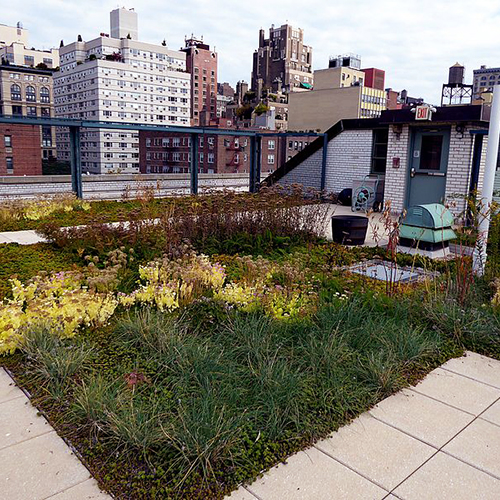 Advantages of Green Roof Homes:
• They absorb CO2.
• They absorb a large amount of the water that falls on them.
• Aesthetically, they look great!
• Green roofs support wildlife habitats and are perfect for attracting birds and other wildlife.
• The plants absorb the sun's energy and reduce the temperature of the roof in summer but can lock heat inside when it's cold.

Disadvantages of Green Roof Homes:
• Green roofs can be quite pricey due to the extra support required to handle the increased load.
• Requires extra maintenance such as watering, feeding and weeding.
• There can be structural limitations for the intensive green roofs due to its thickness.

Straw-bale:
Straw-bale construction uses bales of straw as structural elements, impressive right? Usually found in natural building projects, straw-bale was historically a very common form of building material. It's now receiving increased attention due to its sustainable properties.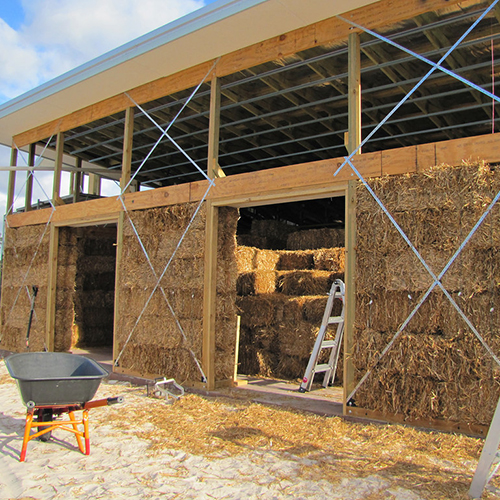 Advantages of Straw-bale:
• Straw-bales have a low-embodied energy.
• They are 100% biodegradable.
• It is said to offer better fire protection than a timber frame construction.
• With good maintenance, straw-bale can be very durable.
• It's generally a low costing product.

Disadvantages of Straw-bale:
• The cost of transporting straw-bales can be expensive unless they can be sourced from near the construction site.
• There can be risk of moisture and mould which can lead to cracking.
• The thickness of the straw-bale walls will make some of the buildings overall floor space unusable.

It's safe to say that UK Construction Week spurred me on to conduct this research, although I've only touched on some of the sustainable building materials available the rise of eco homes is very much in full force. The government has declared that by 2020, all homes must be zero carbon, this means we've got two years to reach this target, do you think we can do it?
---